Kingdom Blazon Generator
article published on 28th October 2019 (last modification on 3rd August 2022)
Kingdom is a series of management/strategy games with magnificent visuals as you can see on the screenshots below:
In Kingdom, one have the possibility to personalize their coat of arms by entering a certain string. The problem lies in the fact that there is no documentation explaining how to build this string, apart from the one made by the fans, but it isn't really complete. In addition, depending on the versions and the game mode, the way to build the string is different.
This is why I created Kingdom Blazon Generator, a small utility that allows you to personalize your coat of arms easily, using a graphical interface: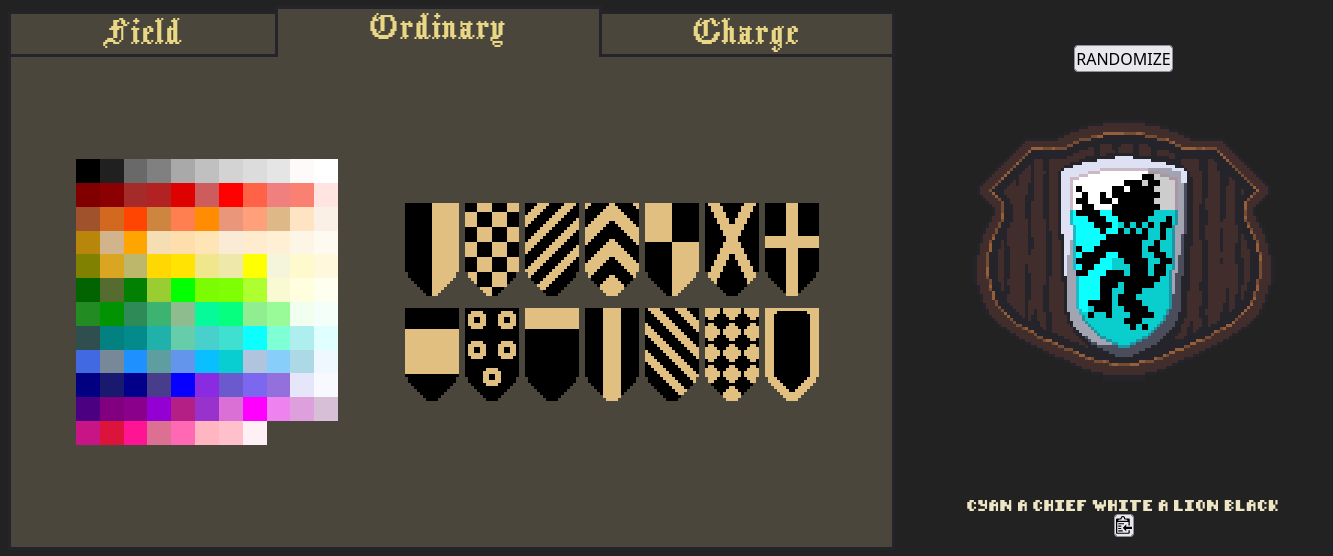 Last time I checked, the generator was rated 4 stars out of 5 on Steam (109 ratings) and was put in favorites 141 times.